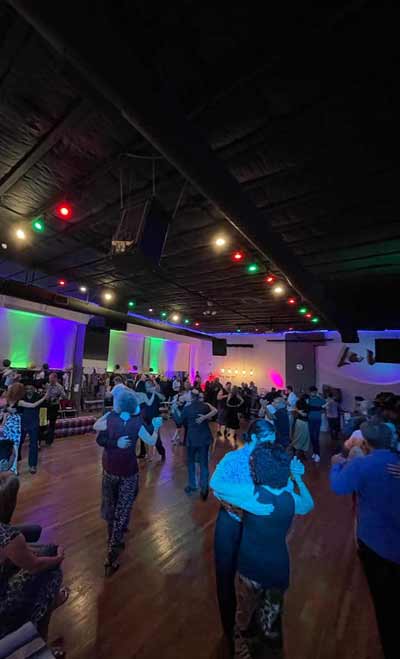 Main Venue
1255 W Morena Blvd, San Diego, CA 92110
La Vie is located in San Diego's Bay Park neighborhood, just east of Mission Bay, and about a mile north of Old Town.
La Vie is just across the street from the Tecolate Road Station on the light rail blue line (known as The Trolley) allowing easy access for those without cars. There is ample street parking, and additional parking at the light rail station for those who drive.
In addition to the large floating wooden floor in the main ballroom, we have a portable floor behind the studio for dancing under the stars at the evening milongas.
La Vie has powerful air conditioning, just in case San Diego's normally perfect weather turns warmer than usual.