DJs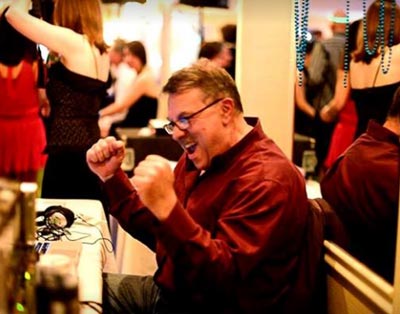 Sabah "The Tango Yak"
Sabah got addicted to Tango in the late nineties. It started with dancing and now it includes being a DJ.
"…Tango music occupies my thoughts and energizes my spirit and I am in constant search for good music. Although I try to vary the music I play, I am heavily influenced by the style of dance in Buenos Aires as well as the music played at the milongas there so feel free to call me old fashioned. I live for Golden age music. The emotional impact of the music is what I look for in addition to the musicality."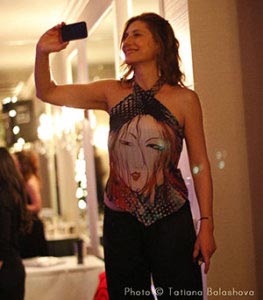 Zeina
Zeina has always had an ear for good dancing tango music. She slowly learned the skills of being a DJ and before you knew it, she emerged as a party animal of a DJ. She started to DJ local milongas, then she DJ'd at the San Diego festival a couple of years ago. After that she started to DJ festivals like Beirut and Portland. Her milongas are always a lot of fun and her energy has no equal. Her enthusiasm has no bounds and that comes through in her cortinas. Whenever you see dancers smiling, laughing and yes screaming, you know Zeina is the DJ.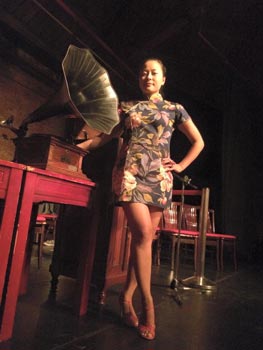 Ayano Yoneda
Based in San Francisco, Ayano travels and dances in the milogas around the world including her annual pilgrimage to Buenos Aires. She focuses on making the dancers happy, keeps them dancing all night long. She regularly DJs at the local milongas in San Francisco such as El Valenciano, Genesis, The Beat, and has been invited to DJ in Tokyo, Taipei, Maui Embrace Tango Festival and Pasional The Third Coast Tango Marathon.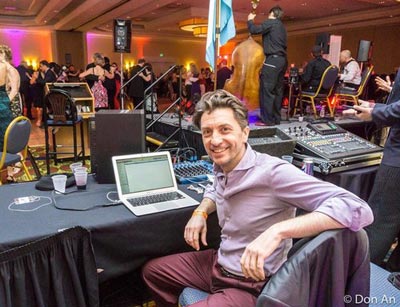 Felipe Martinez
As a DJ, Felipe has played music at the most important festivals and marathons in the US like Portland, San Francisco, Baltimore, Denver, Washington DC, Atlanta, Houston, Fort Bragg, Austin, Boulder as well as in many other communities like Providence, New York, Los Angeles, Montreal. He DJs regularly in the Bay Area at The Beat, Genesis, Alberto's and El Valenciano and has also played music in Europe (Spain, Germany, Istanbul) and Buenos Aires, where he was invited to play music at El Beso and Villa Malcolm Club in several occasions. He was also invited to DJ in Asia at the Seoul Tango Festival (2012, 2013, 2014, 2015, 2016), the Bali Tango Festival, the Taipei Tango Festival, the Singapore Tango Festival and the Hong Kong Tango Marathon, as well as in Tainan, Taichung and Tokyo. Felipe's musical selection is based on the classics that ensure a great atmosphere for dancing.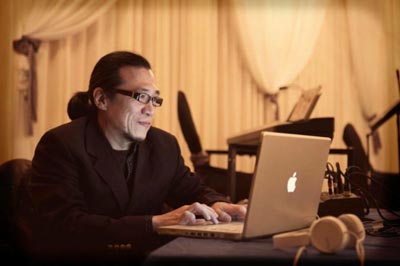 Vincent Wong
From collecting vintage audio for critical listening in a wide variety of music, Vincent found his passion for Tango in Los Angeles 2007. As an active Tango dancer himself, his goal is to make every tanda a massive hit, and he was inspired by how movie makers played soundtracks in a great movie. Vincent DJs at tango festivals in Los Angeles, San Diego, the San Francisco Bay Area, Tucson AZ, Portland, Ashland OR, Albuquerque NM, Seattle WA, Denver CO, Chicago IL, Providence RI and...... more coming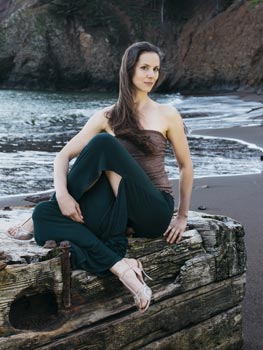 Emily Webb
Emily Webb has been social dancing since 1997, DJing since 2012, and is the is the co-creator of Tango Atipico and Mission Fusion in San Francisco. She never thought she would be a good DJ because she has a hard time remembering the names of artists and songs. Turns out one can be a great DJ without that brain function! Through thousands of hours of social dancing and organizing events, Emily has fine tuned her ear to what keeps people dancing all night long. The artistry of ordering songs, creating ebbs and flows, ups and downs, and dancer bliss is what Emily is after.
Since 2012, Emily has DJ'ed for Fusion and Alt Tango dancers across the US and Canada. Including events such as The Portland Alt Tango Festival, Connect Tango Festival, Burning Tango, Seattle Fusion Festival, Mission Fusion Extravaganza, Motley Hue, and Blue Recess.
More to come!