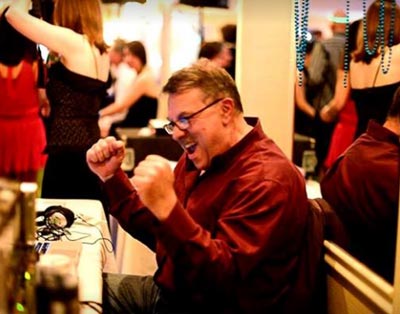 Sabah "The Tango Yak"
Sabah got addicted to Tango in the late nineties. It started with dancing and now it includes being a DJ.
"…Tango music occupies my thoughts and energizes my spirit and I am in constant search for good music. Although I try to vary the music I play, I am heavily influenced by the style of dance in Buenos Aires as well as the music played at the milongas there so feel free to call me old fashioned. I live for Golden age music. The emotional impact of the music is what I look for in addition to the musicality."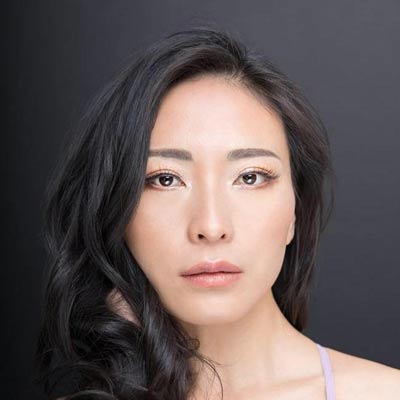 Jun Yi
Intrigued by the beauty of the music and intensity of the dance, Jun discovered the world of Argentine Tango when studying at Yale University, and started her DJing journey at Yale Tango Club. Her incessant quest for great tango music led her to invitations of DJing by popular milongas in New York City, the vibrant tango community that nourished her growth and blossoming into a mature dancer and DJ. A gentle and sensitive soul, Jun actively listens to the dance floor and she creates such a music space that speaks to dancers' emotions absorbed in a warm embrace, elegant steps, and playful movement. She aspires to create an engaging conversation with the dancers through her tunes where dancers could ease into their personal truth of tango with their emotions safely unfolding and expressed through the dance. Known for her impeccable delicacy of storytelling, Jun's music is instrumental to creating some of the most blissful, energized, and passionate milongas for the dancers that have heard her.
She has been sharing her music selections at renowned marathons internationally, like Abrazo Tango Marathon (Montreal), San Diego Tango New Year Festival, Atlanta Tango Marathon I & II, Buscandote Houston Tango Marathon, Las Mujeras Tango Marathon, Santa Maradona Marathon (Napoli, Italy), Pandora Tango Marathon (Greece), Caras de Tango Festival (Turino, Italy), etc., as well as Milongas in China, Italy, and Argentina. Currently residing in California, her journey as a tango dancer, DJ, and community-builder continues to grow and expand through her persistent study of tango music and her consistent tango travels to Europe, Argentina, and Asia.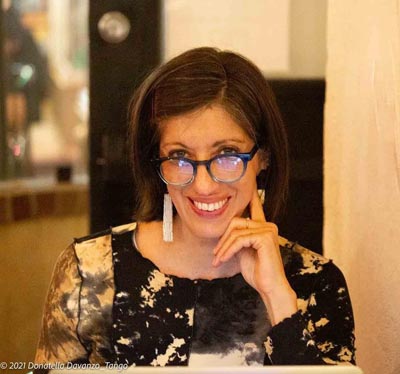 Michelle McRuiz
She has been a tango DJ for 12 years. She has danced Argentine tango for 14 years and has done some form of dance since the age of 9. Michelle combines her deep love for golden-age tango music, innate musicality, and trustworthy ear to create tandas that flow, build energy, and keep pulling dancers back onto the floor. She DJs regularly at milongas and practicas in Albuquerque and Santa Fe and has been a popular DJ at festivals, marathons, encuentros, and various milongas in New Mexico, Arizona, Utah, Colorado, California, Texas, Idaho, Washington, and England.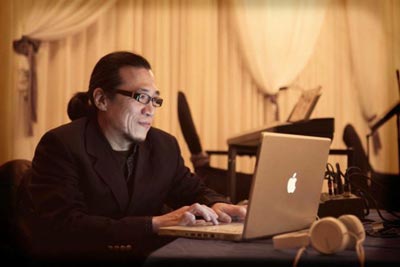 Vincent Wong
From collecting vintage audio for critical listening in a wide variety of music, Vincent found his passion for Tango in Los Angeles 2007. As an active Tango dancer himself, his goal is to make every tanda a massive hit, and he was inspired by how movie makers played soundtracks in a great movie. Vincent DJs at tango festivals in Los Angeles, San Diego, the San Francisco Bay Area, Tucson AZ, Portland, Ashland OR, Albuquerque NM, Seattle WA, Denver CO, Chicago IL, Providence RI and...... more coming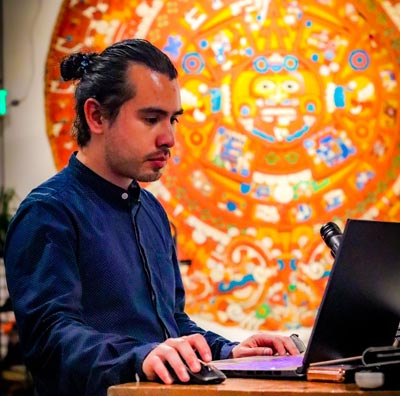 Aaron Quetzal Diaz
Aaron Quetzal Diaz discovered Tango in the midst of 2015, captivated by the music, and driven by an obsession with Golden Age Orchestras, he inevitably debuted in Milonga Querida in Tijuana, Mexico. His Journey north took him to San Diego, where he DJ's regularly a practica and several local milongas. In his short time active, he has performed in over 60 milongas, over a third in 2019 alone. With a playful style, a dynamic flow and tasty cortinas, the night always seems short.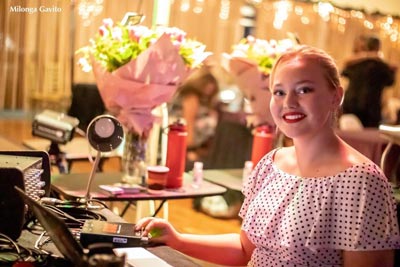 Sofia Home
In 2010, when Sofia took her first tango class, she instantly fell in love with the works of the dance and music. Since then, she has aspired to absorb not only the intricacies of the dance, but the beauty of the music.
As a tango DJ, Sofia creates a dancing environment where the music inspires the dancers to establish an emotional connection with both their partners and the music by enjoying the delicate flow of energy, a warm embrace, playful movements, and endless possibilities of fun!
Chris Peak
Chris was first drawn to dance tango when he saw tango being danced to alternative music at San Francisco's legendary Cellspace venue in 2005. He was also thoroughly inspired to continue dancing through the teaching of such modern greats as Sebastian Arce & Mariana Montes, Chicho Frumboli & Mariana Dragone, Esteban Moreno & Claudia Codega at around the same time.
Within 6 months of starting dancing he helped establish and co-host Sacramento's monthly La AlterNativa 50/50 milonga, being it's primary DJ for 10 years. Coming full circle, he then became a regular in the DJ lineup at Cellspace. Since moving to Santa Barbara, he was co-host and DJ of Magnetica alt milonga and DJs regularly in LA.
While also passionate about traditional tango music, he absolutely enjoys the challenge of finding new danceable and mind-opening alternative music."
---
Special Lecturer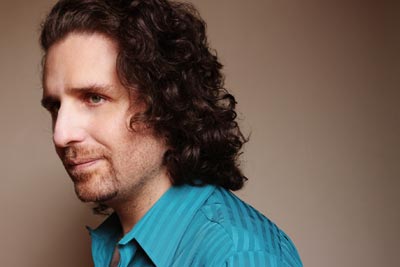 Juan Miguel Expósito
Born into a great tango family, Juan Miguel is the nephew of the legendary tango poets and composers Homero and Virgilio Expósito (you have danced to their songs such as Farol, Naranjo en flor and many others.)
Immersed in tango since his birth, he has a unique insight into the culture of tango, as well as the music and dance. Formally trained as a pianist, composer and arranger he worked for 15 years at the Universidad del Tango de Buenos Aires – CETBA, teaching tango piano, and composition. At the same time he also developed his TangoCreativo method for teaching tango dance.