2023 DJs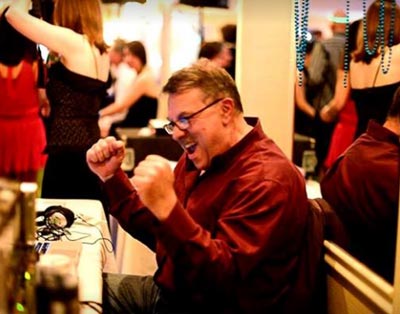 Sabah "The Tango Yak"
Sabah got addicted to Tango in the late nineties. It started with dancing and now it includes being a DJ.
"Tango music occupies my thoughts and energizes my spirit and I am in constant search for good music. Although I try to vary the music I play, I am heavily influenced by the style of dance in Buenos Aires as well as the music played at the milongas there so feel free to call me old fashioned. I live for Golden age music. The emotional impact of the music is what I look for in addition to the musicality."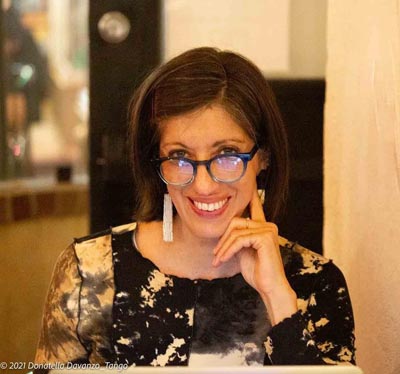 Michelle McRuiz
She has been a tango DJ for 15 years. She has danced Argentine tango for 17 years and has done some form of dance since the age of 9. Michelle combines her deep love for golden-age tango music, innate musicality, and trustworthy ear to create tandas that flow, build energy, and keep pulling dancers back onto the floor. She DJs regularly at milongas and practicas in Albuquerque and Santa Fe and has been a popular DJ at festivals, marathons, encuentros, and various milongas in New Mexico, Arizona, Utah, Colorado, California, Texas, Idaho, Washington, and England.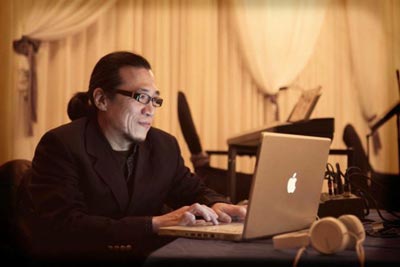 Vincent Wong
From collecting vintage audio for critical listening in a wide variety of music, Vincent found his passion for Tango in Los Angeles 2007. As an active Tango dancer himself, his goal is to make every tanda a massive hit, and he was inspired by how movie makers played soundtracks in a great movie. Vincent DJs at tango festivals in Los Angeles, San Diego, the San Francisco Bay Area, Tucson AZ, Portland, Ashland OR, Albuquerque NM, Seattle WA, Denver CO, Chicago IL, Providence RI and...... more coming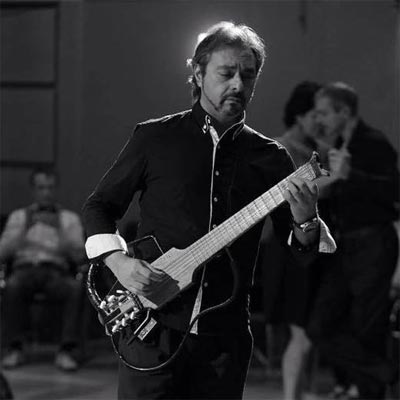 Grisha Nisnevich
Grisha is a Tango Instructor, Musician, Lecturer, and DJ. He maintains an active touring schedule, performing in Tango Shows, offering group and private classes. Performing classical and tango music on the guitar, and giving his unique Concert-Lecture and Interactive Mixer about the "Structure of Tango Music". Grisha is the founder of "Contrapunto Tango" (how to translate Counterpoint into the movement and dance technique).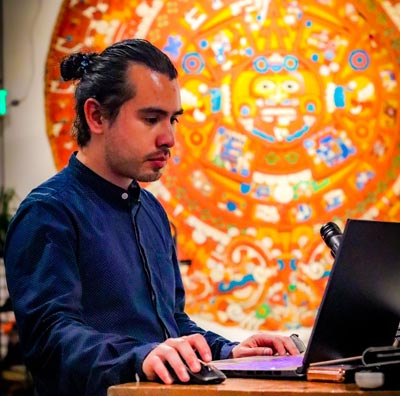 Aaron Quetzal Diaz
Aaron Quetzal Diaz discovered Tango in the midst of 2015, captivated by the music, and driven by an obsession with Golden Age Orchestras, he inevitably debuted in Milonga Querida in Tijuana, Mexico. His Journey north took him to San Diego, where he DJ's regularly a practica and several local milongas. In his short time active, he has performed in over 100 milongas With a playful style, a dynamic flow and tasty cortinas, the night always seems short.
Chris Peak
Chris was first drawn to dance tango when he saw tango being danced to alternative music at San Francisco's legendary Cellspace venue in 2005. He was also thoroughly inspired to continue dancing through the teaching of such modern greats as Sebastian Arce & Mariana Montes, Chicho Frumboli & Mariana Dragone, Esteban Moreno & Claudia Codega at around the same time.
Within 6 months of starting dancing he helped establish and co-host Sacramento's monthly La AlterNativa 50/50 milonga, being it's primary DJ for 10 years. Coming full circle, he then became a regular in the DJ lineup at Cellspace. Since moving to Santa Barbara, he was co-host and DJ of Magnetica alt milonga and DJs regularly in LA.
While also passionate about traditional tango music, he absolutely enjoys the challenge of finding new danceable and mind-opening alternative music."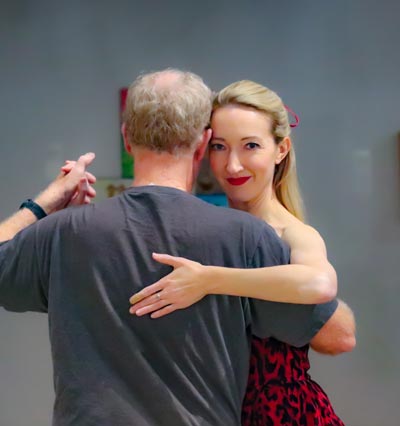 Jessica Wilbert
Jessica came to tango by way of tap, musical theatre, classical violin, and building K-12 dance and theatre programs. It didn't take long for tango to sink its musical and terpsichorean hooks into her, and she loves nothing better than the creative conversations produced in the trio of dancer, partner, and music. As a DJ, she strives for a deeply empathic awareness of the moment & mood, musical pairings, and how music registers in the body and heart.
---