Summertime Tango in San Diego!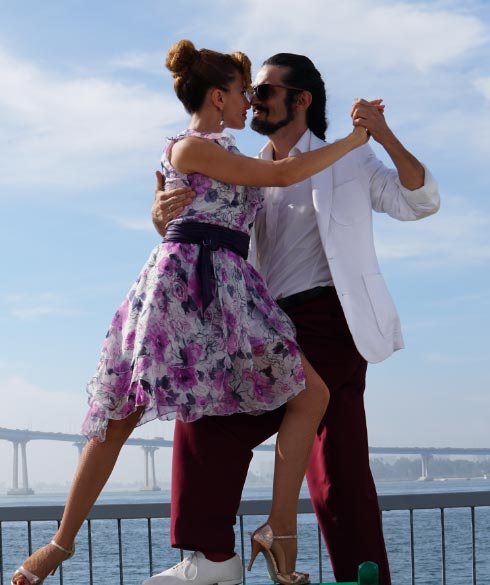 Saturday Sunset Milonga Venue
Enjoy a beautiful tango vacation in San Diego, America's Finest City! Cool breezes, bright sun and warm embraces.
Beautiful urban-chic main venue downtown with the same dance floor and sound system as the San Diego New Years festival.
Saturday Sunset Milonga on a pier under the Coronado Bride in San Diego Bay, a 20min walk, or short light rail trip, from the main venue.
Close to public transit from the airport. Walking distance to dozens of hotels. Ample parking nearby for those who drive.
Abundant event food, gourmet food trucks on site during the evening milongas and a few culinary surprises!
Role balanced. No shows. No classes.