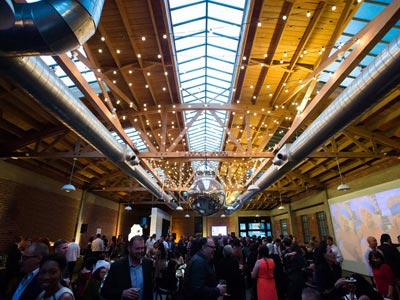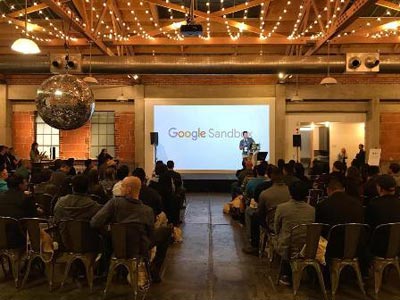 Located in San Diego's historic downtown area, Sandbox is a stunning converted 6,500 sq ft (600 sq m) warehouse with soaring barrel-vaulted ceilings, wooden beams, exposed brick softened with twinkling market lights, and abundant natural lighting. It's the essence of industrial chic.
We have the same floating dance floor (with lanes) used at several festivals: San Diego, Albuquerque, Tucson, etc. and we are using the same awesome sound system as the San Diego Tango Festival. The building has powerful air conditioning.
Easily reachable via public transport and only 3 blocks from the 800 space "tailgate" parking lot at San Diego Petco Park.